Democrats warn large tech firms could evade competition policies under new trade rules
CNBC: If the tech industry gets its way in trade negotiations over an Indo-Pacific framework, U.S. regulators may be limited in how they can regulate some of the country's largest companies, a group of Democratic lawmakers warned in a letter to Biden administration officials.
Tech and business trade groups have advocated for new international data rules that lawmakers argue could allow personal information to be sent anywhere, instead of locked securely in the U.S.
Rules that the industry is advocating to include in the trade agreement "would tie Congress's and regulators' hands and conflict with President Biden's whole-of-government effort to promote competition," they wrote in the Friday letter to U.S. Trade Representative Katherine Tai and Commerce Secretary Gina Raimondo.
It's not the first time Democrats have raised concerns about tech provisions being included in trade agreements. In 2019, then-House Speaker Nancy Pelosi, D-Calif., pushed to keep language that echoes tech's legal liability shield Section 230 out of the United States-Mexico-Canada Agreement.
This latest letter is signed by Sens. Elizabeth Warren, D-Mass., Amy Klobuchar, D-Minn., Sherrod Brown, D-Ohio, Richard Blumenthal, D-Conn., and Reps. Jan Schakowsky, D-Ill., David Cicilline, D-R.I., and Rosa DeLauro, D-Conn. The group urged Tai and Raimondo "not to put up for negotiation or discussion any digital trade text that conflicts" with the agenda set by the whole-of-government effort.
"Big Tech wants to include an overly broad provision that would help large tech firms evade competition policies by claiming that such policies subject these firms to 'illegal trade discrimination,'" the Democrats wrote. "This language would provide a basis for Big Tech firms, as well as foreign governments, to attack tech policies as 'illegal trade barriers' simply because they may disproportionately impact 'digital products' of dominant companies that happen to be headquartered in the U.S."
The language could impact tech regulation both at home and abroad, the lawmakers warned.
"Inclusion of such provisions could undermine efforts by U.S. policymakers to pass new legislation and antitrust enforcers to crack down on anti-competitive conduct, including price fixing and self-dealing, by the largest tech companies," they wrote. "Tech companies could also weaponize these digital trade rules to undermine similar efforts by our trading partners."
The letter cited a U.S. Chamber of Commerce blog post about a trade group coalition note advocating for strong digital trade provisions in the Indo-Pacific Economic Framework (IPEF). That letter, addressed to Tai and Raimondo and signed by tech-backed groups like the Computer & Communications Industry Association (CCIA) and Information Technology Industry Council (ITI), said "securing high-standard digital trade rules in the IPEF is among the highest priorities." The groups said doing so would help open American small businesses to new customers and better compete globally.
G-7
G-7 can turn the tide on digital trade restrictions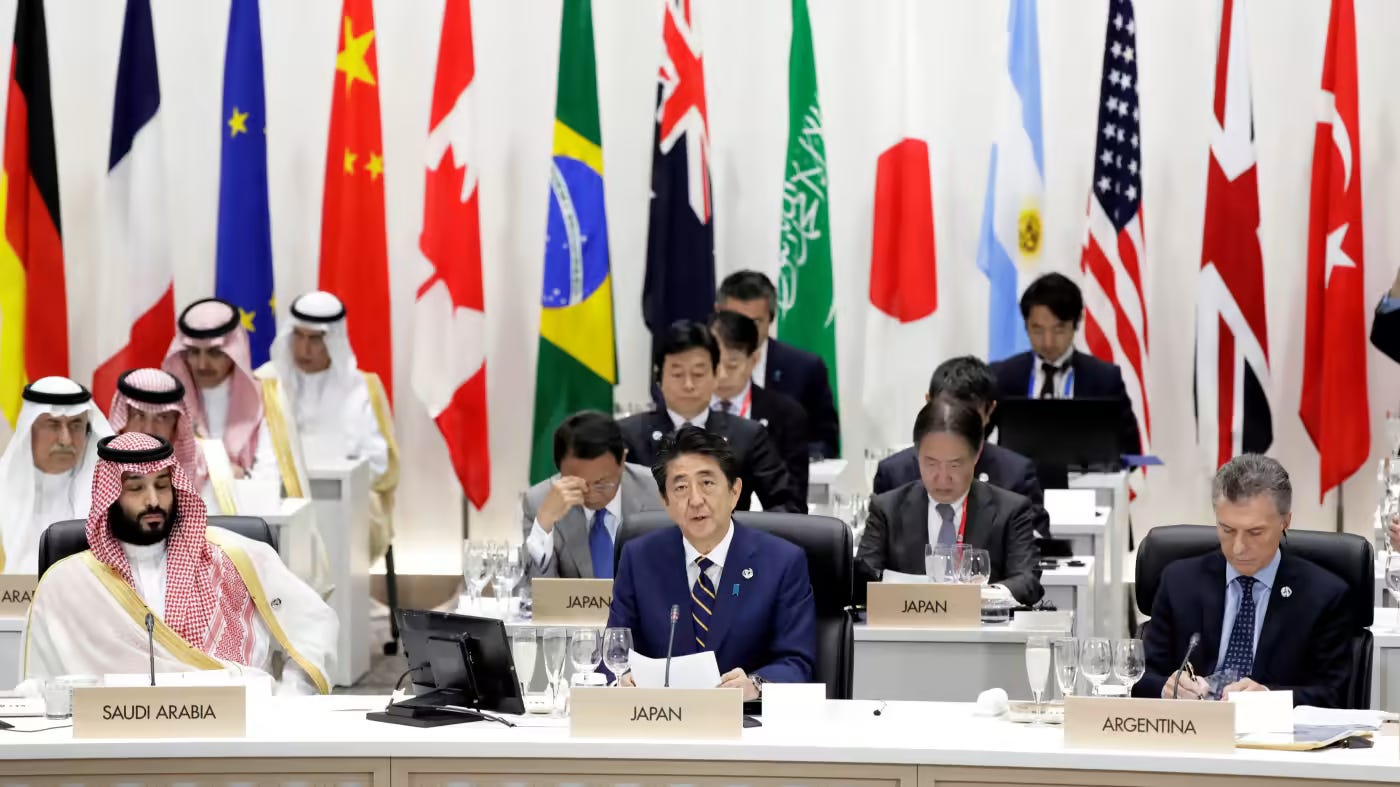 NikkeiAsia: The concept of DFFT is not new to the Asia-Pacific region, where there has been high interest in harnessing digital trade rules that enable trusted cross-border data flows. Singapore is leading the way in developing digital trade rules that align with the DFFT concept via its various digital economy agreements.
DFFT notions are also evident in the high-standard e-commerce rules contained in the U.S.-Japan Digital Trade Agreement and the Japan-UK Comprehensive Economic Partnership Agreement. In the broader region, there are expectations that high-standard, commercially meaningful digital trade rules will emerge form negotiations on ASEAN's Digital Economy Framework Agreement and the U.S.-driven Indo-Pacific Economic Framework for Prosperity.
As an industry organization made up of some of the world's largest technology companies, the Asia Internet Coalition is committed to working closely with governments, experts and our peers across the industry on paths toward free and trusted data flows.
Tech companies bring to the table in-depth knowledge and expertise on available tools to complement ongoing intergovernmental discussions. Privacy-enhancing technologies, data encryption and data loss prevention are examples of technological tools that enable businesses to extract value from data while ensuring protection for personal data against cybersecurity threats.
Collaboration between the public and private sectors is indispensable for developing a well-balanced policy framework for secured cross-border data flows as part of the DFFT mandate.
The Japanese government has a strong will to reach a global consensus on accelerating institutional cooperation for DFFT, and it is also proposing an international framework for public-private partnerships. Such an institutional arrangement will be an important step to strengthen evidence-based policymaking for DFFT.
The digital economy has been a lifeline during the pandemic and can be a catalyst for global economies to overcome the current challenges of inflation, sovereign debt, trade wars and geopolitical tensions. As digital ministers converge in Hiroshima, they will have an unprecedented opportunity to make DFFT a reality and unleash the full potential of the digital economy for growth and prosperity.
Thanks for reading Digitrade! Subscribe for free to receive new posts and support my work.