US Chambers of Commerce comments on AFL-CIO recommendations, A fix to better implement GDPR?, APEC delegates finish first round of talk and more…
EU
Brussels sets out to fix the GDPR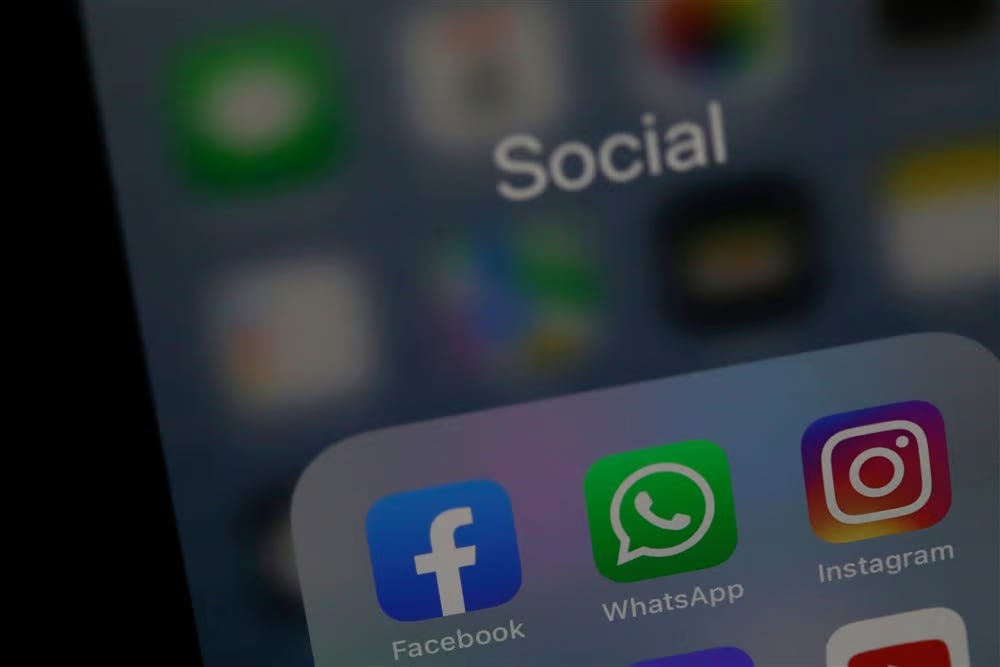 Politico: Five years after EU data protection authorities started their job, as GDPR entered into force, activists, experts and some national privacy watchdogs have become frustrated at what they see as an inefficient system to tackle major cases, especially from Big Tech companies.
Most notably, critics have lamented the powerful role that the Irish Data Protection Commission has under the so-called one-stop shop rule, which directs most major investigations to run through the Irish system because tech companies like Meta, Google, Apple and others have set up their European homes there. Under the GDPR, tech companies are overseen by the national regulator in the EU country where they are headquartered.
Ireland and, to a lesser extent, Luxembourg, where Amazon's EU headquarters is based, have faced mounting criticism in recent years for lax enforcement, which they deny. The Irish data authority in recent months imposed some major multimillion-euro fines to sanction GDPR infringements from Meta, the parent company of Instagram and Facebook.
Now, a new EU regulation that is expected in the second quarter of 2023 wants to set clear procedural rules for national data protection authorities dealing with cross-border investigations and infringements. The law "will harmonize some aspects of the administrative procedure" in cross-border cases and " support a smooth functioning of the GDPR cooperation and dispute resolution mechanisms," the Commission wrote.
Europe's data protection authorities last year pledged to ramp up cooperation to tackle cases of strategic importance. The European Data Protection Board in October sent the Commission a "wishlist" of procedural law changes to improve the enforcement. Among the ideas are setting deadlines for different procedural steps in the handling of a case and harmonizing the rights of different parties involved in investigations across the EU.
Big Tech
FTC bans BetterHelp from sharing consumer data with advertisers, issues $7.8M fine
HealthCareDive: As part of the deal, Teladoc-owned BetterHelp would be banned from sharing consumer data with third parties for marketing purposes, and must change its business practices around data use. BetterHelp will also pay $7.8 million to consumers as part of the settlement, which needs to be approved by a federal judge. BetterHelp did not have to admit wrongdoing for the settlement, and said it is committed to member privacy in a statement posted to its website Thursday. This is the first FTC action that returns funds directly to consumers with compromised health data, according to the agency.
FTC commissioners voted 4-0 to issue the complaint against BetterHelp, as the Biden administration becomes increasingly active in cracking down against the sharing of personal health data without consumer knowledge or consent.
BetterHelp offers a range of online mental health services, including counseling aimed at Christians, teens and LGBTQ individuals.
US
Joint Statement on Advancing the U.S.-Mongolia Economic Partnership
state.gov: The United States and Mongolia reiterated that countries around the world should partner to hasten global economic recovery, including by working to overcome supply chain disruptions, and affirmed the international community should unite in efforts to achieve the UN Sustainable Development Goals.
The two nations reaffirmed their strong desire to build on the overall U.S.-Mongolia Strategic Partnership, deepen the economic relationship in areas of mutual interest, and pursue opportunities for cooperation through existing and new mechanisms, including capacity building and trade promotion. They further reiterated the importance of strengthening Mongolia's business climate, including through full implementation of the United States-Mongolia Agreement on Transparency in Matters Related to International Trade and Investment. Both sides noted with satisfaction the signing of a Memorandum of Consultations (MOC) marking the successful negotiation of an Air Transport Agreement between the Government of the United States and the Government of Mongolia on January 24, 2023, an important step toward establishing scheduled, nonstop passenger flights between Mongolia and the United States, thus further expanding economic and people-to-people ties.
The two nations discussed potential collaboration on projects to advance Mongolia's economic development, diversification, and independence, with a focus on renewable energy and energy security, critical minerals, transportation, food security, intellectual property rights, and the digital economy. The two sides also reviewed joint development programs, including the up to $462 million Millennium Challenge Corporation Water Compact, which entered into force in March 2021 and will expand Ulaanbaatar's water supply by more than 80 percent. They noted the USAID Mongolia Energy Governance program, which will promote the development of a modern energy sector and facilitate sustainable and inclusive economic growth.
Mongolia commended the financial assistance from the United States to improve herders' preparedness to overcome severe winter climate conditions.
Setting the Record Straight on a 'Worker-Centered' Digital Trade Agenda
USChambersofCommerce: These charges are unfounded. On the contrary, digital trade is critical to the success and growth of the American economy, a recent U.S. Chamber study found, and American workers have benefitted tremendously as the digital economy has generated high-wage jobs, innovative products, and market opportunities at home and abroad. Considering the benefits of digital trade:
Companies of all sectors and sizes are benefiting from digital trade. One of the chief claims in the AFL-CIO's report is that large technology companies are the main beneficiaries of digital trade. Ask almost any company operating in today's economy, and they are likely to disagree.
Industries of all sectors and sizes have reaped benefits of digital innovation. The U.S. Chamber study, entitled The Digital Trade Revolution: How U.S. Workers and Companies Can Benefit from a Digital Trade Agreement, found that a diverse range of firms, from transportation, warehousing, and agriculture to arts and entertainment have been empowered to seize new market opportunities abroad as a result of advances and investments in new digital technologies.
Services, which make up a majority of digital exports and the majority of U.S. jobs, have experienced strong growth in the U.S., but the potential for further expansion internationally is vast. U.S. digital exports — often called ICT-enabled or potentially ICT-enabled services in government reports — have more than doubled in the past 10 years, making it one of the country's fastest growing export sectors, unleashing new opportunities for huge numbers of workers. More than 20 million Americans work in the business and professional services sector, a majority of which can be traded digitally.
Digital trade is transformative for small business exporters. Digital tools are allowing more small business exporters to expand their reach to international markets. Consider:
First, digital advertising plays an overlooked but critical role in allowing U.S. small businesses to economically reach potential foreign customers in a targeted fashion. Small businesses simply had no such tools in the pre-internet era: Print advertising in newspapers or direct mail were never feasible options for U.S. small businesses trying to tap even nearby and familiar markets such as Canada or Europe.
Second, modern digital tools are revolutionizing payment collection, cited by small business exporters as a top challenge. Uncertainty around international payment collection was a principal brake on small business exports even a few years ago, but such risks and foreign exchange complexities can now be managed in a cost-effective manner by digital payment services.
Third, international shipment firms, including express delivery companies, today provide comprehensive services that handle customs clearance procedures and costs for small business owners who lack the expertise and time to tackle the minutiae of such matters. The evidence supports the view that online channels reduce transaction costs associated with international trade significantly.
The EU Data Act: A Misguided Policy
Concerning Data Act proposals
Forced data sharing: Provisions that require companies to share proprietary data with their competitors and with governments, without sufficient privacy safeguards on trade secrets and other business sensitive data, would be an unprecedented step by a major democratic economy. Once such data has been shared—whether with other private actors or public entities—there are significant risks of leaks and cybercrimes, since governments and competitors will have no fiduciary responsibility to protect this sensitive information. Of particular concern: Much of this data may fall into the hands of state-owned enterprises from China and other non-market economies.
Innovation undermined: The Data Act's mandates to share data with competitors and governments are likely to dissuade companies from investing in Europe. Forcing companies to share their hard-won intellectual property with rivals will endanger future investments in developing state-of-the-art technologies. Moreover, the Data Act's requirements for companies to provide "functionally equivalent" services to clients seeking to switch service providers undermines any differentiation in the market.
Cross-border data flows restricted: New restrictions on industrial data transfers out of the EU will have serious implications for U.S. companies operating in Europe as well as for European companies with major investments in the United States. Preventing companies from sharing data between their factories or other operations will limit their ability to innovate and learn from their own experiences. Perversely, such restrictions would create a situation where personal data is easier to transfer across the Atlantic via the new EU-U.S. Data Privacy Framework than industrial data—despite industrial data having no inherent right to privacy.
Discriminatory treatment for U.S. companies: The Data Act would expressly limit companies' ability to do business with or share data with companies deemed "gatekeepers," pursuant to the EU's Digital Markets Act—while simultaneously requiring these same companies to share their own data. Designated gatekeepers should not be required to bear the burden of the Data Act while being denied its purported benefits, not least because it doubles down on an already discriminatory approach that singles out predominantly American companies for special treatment.
Recommended changes and clarifications
Support a voluntary framework for data sharing: The EU should abandon efforts to mandate data sharing, whether between companies or between companies and governments. Frameworks facilitating data sharing should be encouraged, but only when they are in market participants' mutual interests and such sharing occurs on a voluntary basis. Greater sharing of government data with companies that can better analyze and use vast data sets should also continue to be encouraged.
Remove restrictions on cross-border data flows: The EU should avoid a policy course that invites EU and member state policymakers to develop restrictions on cross-border flows of non-personal data. As drafted, the Data Act will have a chilling effect on international trade, investment, and innovation by making industrial data harder to transfer than personal data. This approach makes no sense.
Bolster support for trade secrets: Member-state governments and other European policymakers should enshrine additional protections for companies seeking to protect their hard-won trade secrets and intellectual property.
Assurances on non-discrimination: The EU should abandon efforts that would impose additional restrictions on companies targeted by the Digital Markets Act, which are overwhelmingly U.S.-based companies, whether as part of the Data Act or otherwise.
APEC
Delegates from APEC countries finish first round of talks in Palm Springs
InsideUSTrade: Top officials from Asia-Pacific Economic Cooperation member countries on Tuesday wrapped up a series of meetings to prepare for this year's APEC leaders' summit, which will include a focus on strengthening supply chains and increasing trade.
The delegates gathered for two weeks in Palm Springs, CA, for the first APEC senior officials' meeting. The U.S. — this year's APEC host — in November will hold the leaders' summit in San Francisco. Another slew of meetings is set for May, in Detroit, which will include a trade ministerial hosted by U.S. Trade Representative Katherine Tai, followed by a third round of August meetings in Seattle and a final round in November.
During a Feb. 28 press conference, State Department Senior Official for APEC Matt Murray said the delegates in Palm Springs "talked about how APEC could take forward work on supply chain resilience, digital trade, connectivity," in addition to promoting innovation and inclusivity.
The past few years show that "having healthy supply chains in the region is more important than ever before," Murray said, noting that about 60 percent of U.S. exports are going to APEC economies
"So to be able to continue to have those kinds of conversations at a high level with the partners from around the region is really, critically important," he continued. "When we talk about themes of resiliency and sustainability, those are things that … no one economy can do that by itself. You need to have partnerships, you need to have engagement, you need to have high level ambition on what you're really pushing for."
The representatives of the 21 APEC member countries also discussed ways to "work together on coastal resilience, disaster preparedness, new energy goals, environmental goods and services, climate financing, digital trade, and much more," Meeting Chair Mike Pyle said at the press conference. "The importance of multilateral cooperation to … tackle our shared economic challenges has never been greater and President Biden has focused on using our APEC host year to further strengthen sustainable and inclusive growth for all. The United States is a strong partner for the economies and companies in the Indo-Pacific and through APEC, we are working to strengthen our economic relationships throughout the region, including by increasing two-way trade flows, which supports millions of American jobs."
"The meetings here in Palm Springs proved invaluable as we build consensus on our priorities, key priorities for the Biden-Harris administration, ahead of the APEC leaders' week in San Francisco this November," Pyle added.
Senior officials "heard updates from the APEC committee chairs about how trade and investment, structural reform and good regulatory practice have vital roles to play in the recovery of the global and regional economy, helping to address the cost of living, and building a more inclusive and sustainable economy," according to APEC's website.
The Biden administration has made supply chain resilience and inclusive economic growth central to its trade policy. These priorities are reflected in the administration's two main economic development initiatives, the Indo-Pacific Economic Framework for Prosperity and the Americas Partnership for Economic Prosperity.
Administration officials also have touted the U.S.' role as APEC host as key to its goals for the Indo-Pacific region.
During a March 1 fireside conversation hosted by the Brookings Institution, U.S. Ambassador to Vietnam Marc Knapper said hosting APEC makes 2023 a "significant" year for the administration.
"And so our APEC efforts will dovetail really well with our IPEF effort," Knapper said. "But really this is the year for the United States to showcase the reality that we are fully committed economically to this region because we are an Indo-Pacific power. We recognize that our prosperity and security are derived from close, closely knit and integrated economic, trade, investment relations with all the countries here."